All Our P..A. Items will be Delivered, Set Up Set Down and collected Free Of Charge Up to 20 Miles For all orders Over £199 By one of our fully experienced and Trained Sound Engineers.
Orders Below £199 Will Incur a £30 Delivery Charge covering up to 20 miles delivery then additional delivery fee of £30 per each 15 miles thereafter
MINIMUM HIRE ORDER VALUE £100
A Sound Engineer can also be available to man the Sound Equipment Throughout the duration of the hire at an additional cost.
Prices Shown are for Day Rate (24 Hours) Unless otherwise stated
2 days hire will be charged full price for day 1 and 2nd Day is at 66% of Day 1
ALL HIRES BETWEEN CUSTOMER (HIRER) AND BERKSHIRE SOUND HIRE ARE BOUND TO OUR TERMS AND CONDITION
BY HIRING WITH US YOU ENTER AN AGREEMENT THAT YOU WILL ADHERE TO THESE TERMS CLICK HERE TO READ TERMS & CONDITIONS
16 / 4 XLR MULTI-CORE SNAKE STAGE BOX CABLE 15m / 40m
£49/ £79 Hire
XLR - XLR MICROPHONE CABLE 1m/6m/10m/15m/20m/30m/40m/50m
£2.50-£25 Hire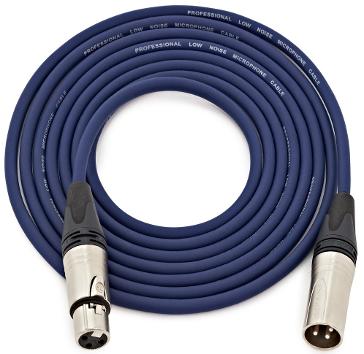 CABLE COVER RAMP PROTECTOR
From £10 Hire
LIGHTWEIGHT LOW RISE DUAL CHANNEL CABLE PROTECTOR, IDEAL FOR SINGLE WIRES SUCH AS EXTENSION CABLES, SPEAKER WIRES THAT NEED TO BE TUCKED AWAY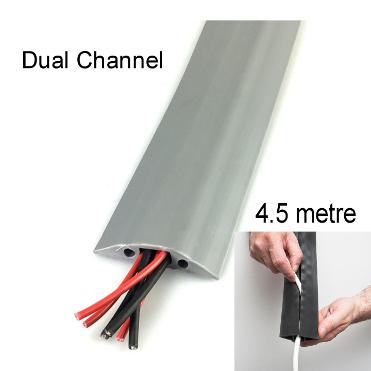 CABLE COVER RAMP PROTECTOR
From £7.50 Hire
1100LB MAXIMUM WEIGHT LOAD SO A VECHILE CAN DRIVE OVER THIS WITHOUT AFFECTING THE CABLES INSIDE. THESE CONTAIN TWO CHANNELS FOR CABLES UP TO 1.3"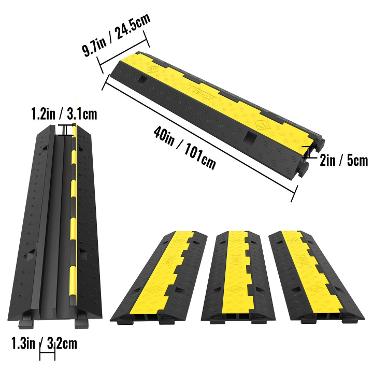 IEC KETTLE POWER MAINS LEAD 1.8m -6m / 10m
£3/£6 Hire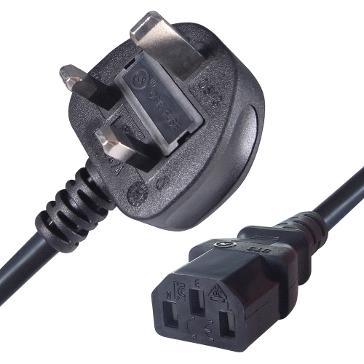 1.8m - 6m £3 / 10m £6 [Day Hire]
1.8m - 6m £5 / 10m £10 [2 Day Hire]

when not using the full length of the cable
please ensure that these are not coiled up or tied in a knot,
, this will prevent power surges, and damage of equipment
AUX CABLE 1/3/5/10m
£3.00 Hire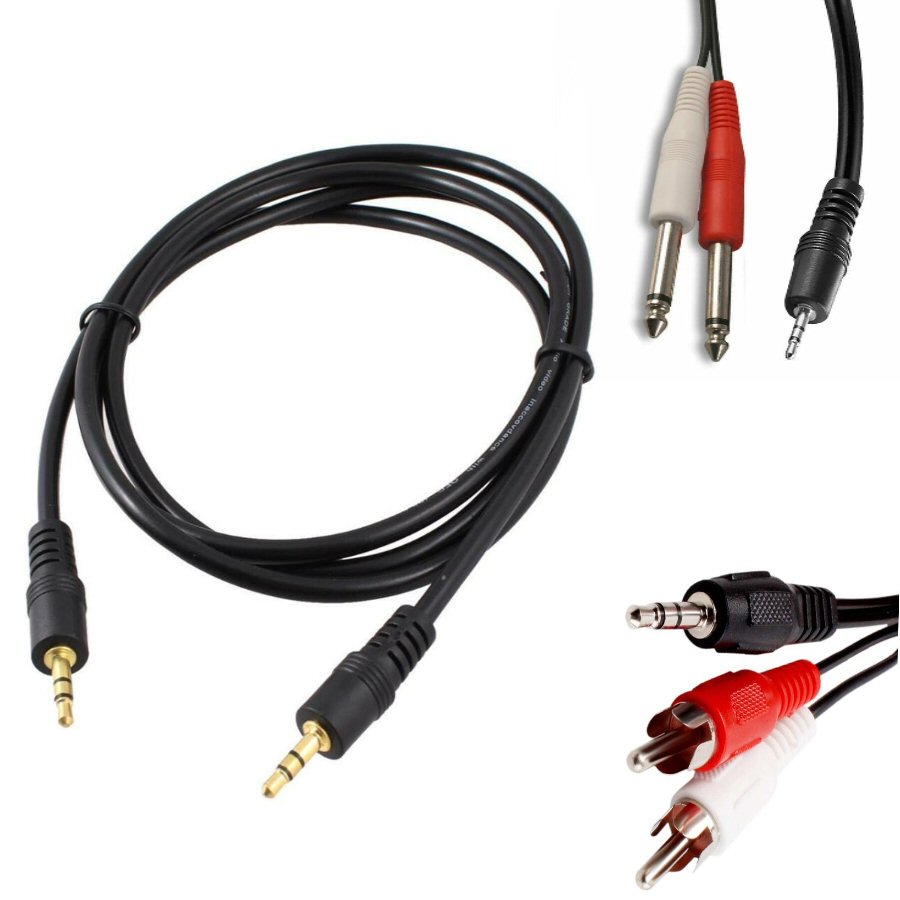 1m £3 [Day Hire]
£5 [2 Day Hire]
AUX CABLES TO CONNECT PHONE / LAPTOP
3.5mm - 3.5mm

3.5mm - twin 6.35mm Mono Jacks / RCA / XLR / 3.5mm
SPEAKON - SPEAKON/JACK PASSIVE SPEAKER CABLE
From £6/7.50 Hire 4.5m /9m/10m/12m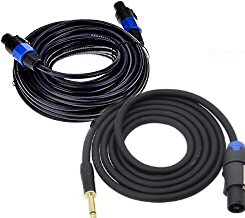 Speakon to 1/4" Mono Speaker Cable, 6.35mm TS Plug to Speakon Male Speaker Wire 14 Gauge 2mm thick Audio Amplifier Connection Cord for DJ/PA Cable with Twist LocK
IEC & XLR COMBO SPEAKER CABLE & MAINS LEAD
From £10/£20 Hire 10m /20m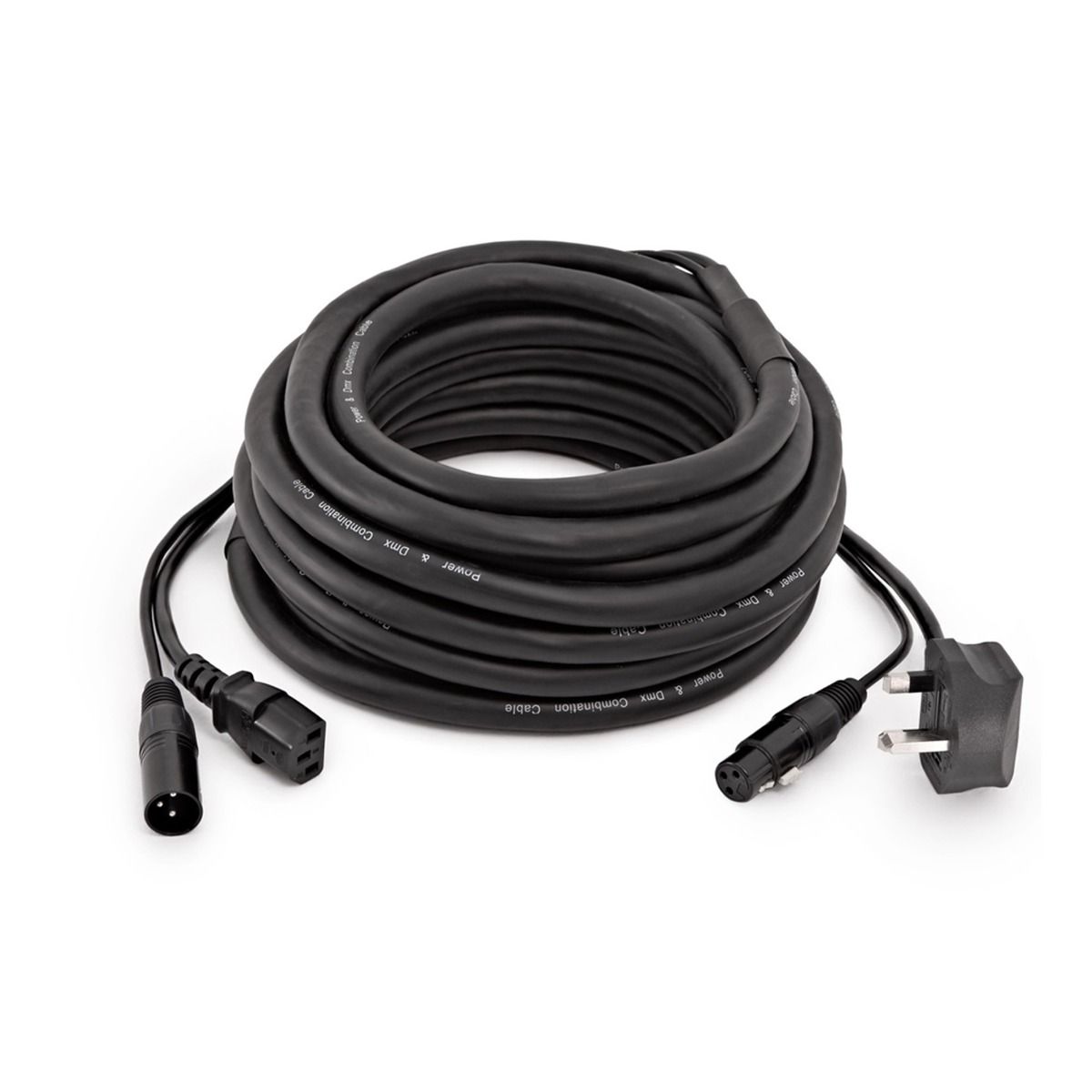 ---
The XLR/IEC combination cable is suitable for connecting the mixer to active speakers. With a power cable woven into an XLR cable, you can have all your power sources at the mixing desk allowing for clean and efficient cable runs.
ALL WEATHER MAINS EXTENSION REELS
From £20.00 Hire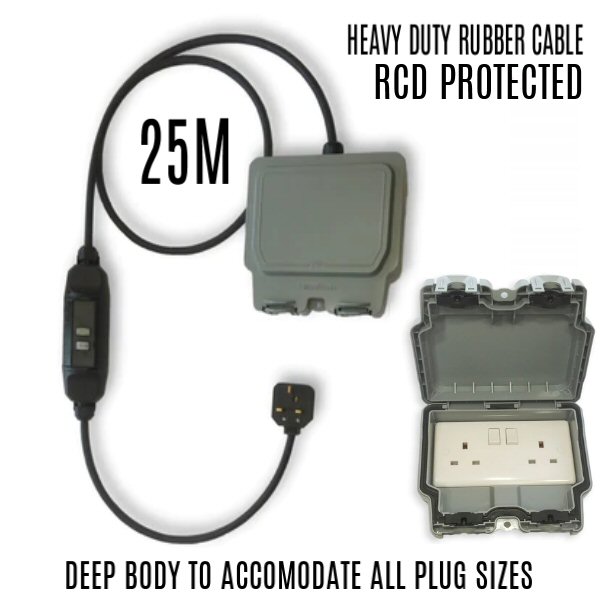 25m IP66 £70 -
4 Day/Full Week Rate
Deposit Required
When using extension reels please ensure reels are fully unwound and laid out, even when not using the full length of the reel, this will prevent power surges, and risk of overheating and also prevent damage of equipment
Variable Deposit Required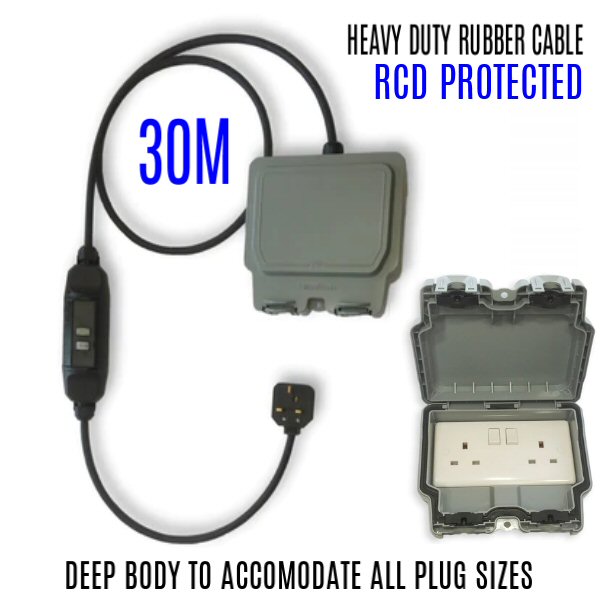 30m IP66 £80 -
4 Day/Full Week Rate
IP20 20M / IP44 10M / 1P66 25M with RCD
Extension leads that are Splash Proof or weather proof
by IP rating IP54 Splash proof / IP66 Weatherproof
as rated in the UK
Variable Deposit Required

INDOOR MAINS EXTENSION REELS
From £3.00 Hire

1m IP20
Four Socket Un-switched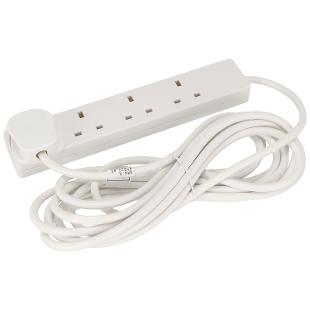 1m Twin Socket IP20 £3 - Day Rate
1m Twin Socket IP20 £5 - 2 Day Rate
1m Twin Socket IP20 £8 - 3 Day Rate
1m Four Socket IP20 £10 4 Day - Week Rate
1m IP20
Six Socket Switched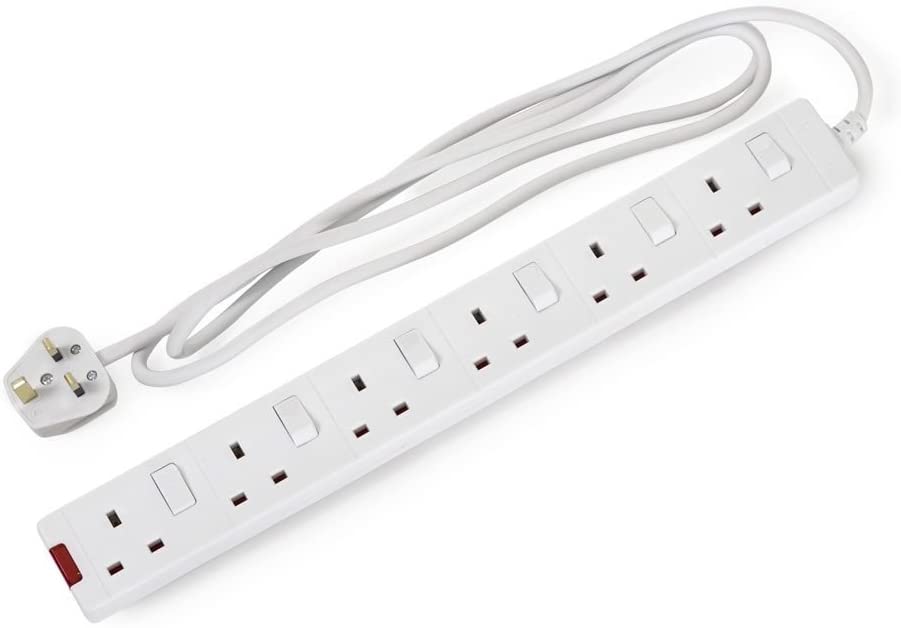 2m 6 Way Ganger Socket IP20 £4 - Day Rate
2m
6 Way Ganger
Socket IP20 £7 - 2 Day Rate
2m
6 Way Ganger
Socket IP20 £11 - 3 Day Rate
2m
6 Way Ganger
Socket IP20 £14 - 4 Day - Week Rate
5m IP20
Twin Socket
Splash-Proof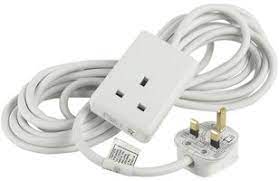 5m Single Socket IP20 £3 - Day Rate
5m Single Socket IP20 £5 - 2 Day Rate
5m Single Socket IP20 £8 - 3 Day Rate
5m Single Socket IP20 £10 4 Day - Week Rate
5m IP20
Twin Socket
Splash-Proof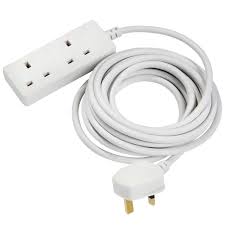 5m Twin Socket IP20 £4 - Day Rate
51m Twin Socket IP20 £7 - 2 Day Rate
5m Twin Socket IP20 £11 - 3 Day Rate
5m Four Socket IP20 £14 4 Day - Week Rate
25m IP20
4 Socket
Indoor
Extension
Reel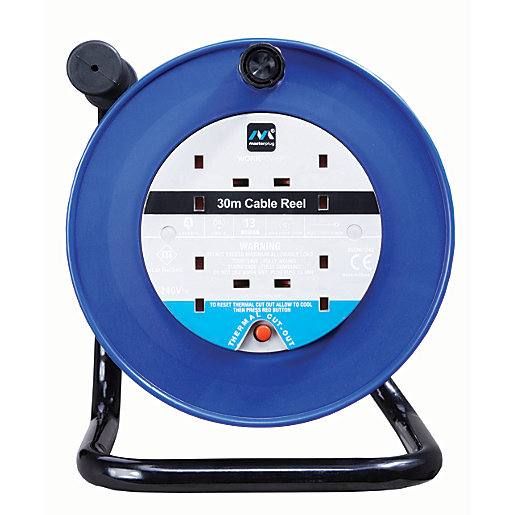 25m IP20
Four Socket
£7.50 - Day Rate
25m IP20
Four Socket
£12.50 - 2 Day Rate
25m IP20
Four Socket
£20 - 3 Day Rate
25m IP20
Four Socket
£25 -
4 Day+ Week Rate
0.25m IP54
Twin Socket
Rubberized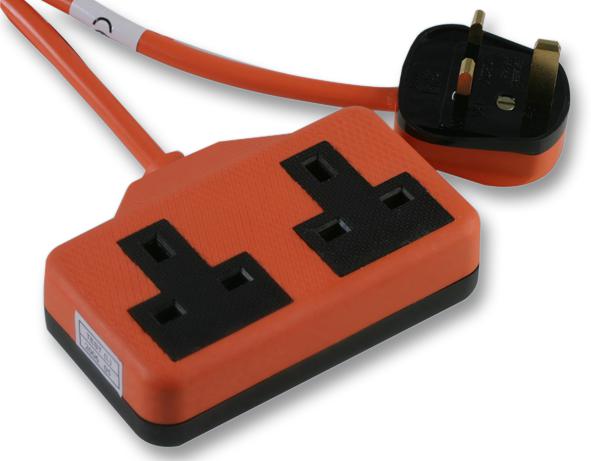 0.25m Twin Socket IP20 £4 - Day Rate
0.25m Twin Socket IP20 £7 - 2 Day Rate
0.25m Twin Socket IP20 £11 - 3 Day Rate
0.25m Twin Socket IP20 £14 - 4 Day - Week Rate
50m IP20 4
Socket
Indoor
Extension
Reel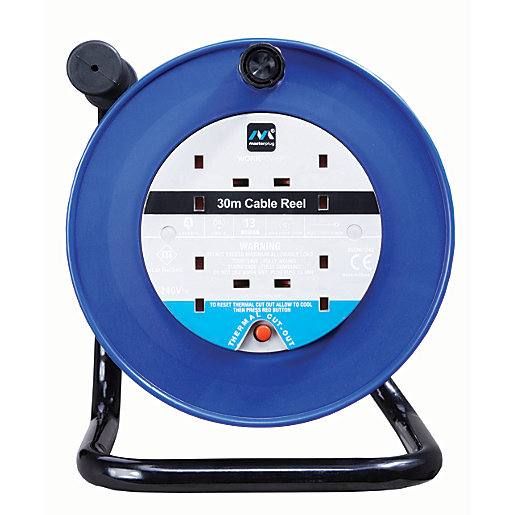 50m IP20
Four Socket
£15 - Day Rate
50m IP20
Four Socket
£25 - 2 Day Rate
50m IP20
Four Socket
£40 - 3 Day Rate
50m IP20
Four Socket
£50 -
4 Day+ Week Rate
10m IP54
Single Socket
Splash-Proof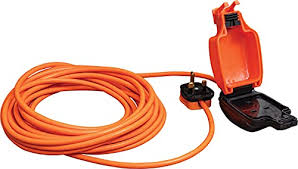 10m IP54
Single Socket
£7.50 - Day Rate
10m IP54
Single Socket
£12.50 - 2 Day Rate
10m IP54
Single Socket
£20 - 3 Day Rate
10m IP54
Single Socket
£25 -
4 Day+ Week Rate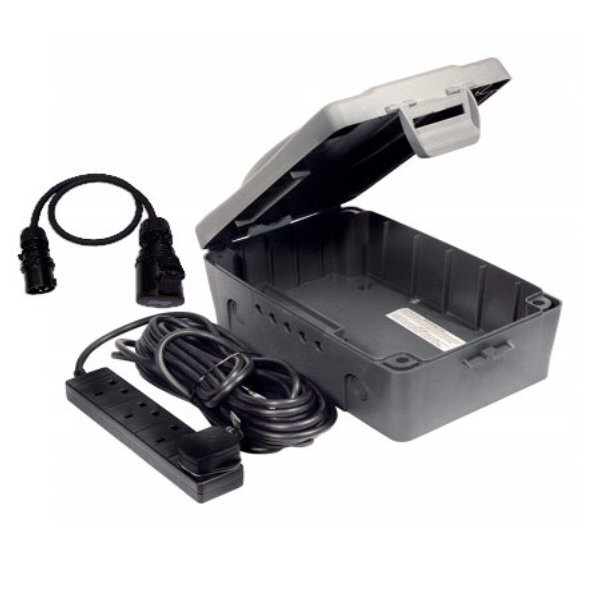 8m IP66
Outdoor Box
£15 - Day Rate
20m IP54
Twin Socket
£25 - 2 Day Rate
20m IP54
Twin Socket
£35 - 3 Day Rate
20m IP54
Twin Socket
£50 -
4 Day+ Week Rate
Twin Socket Splash-Proof
Outdoor Extension Reel

£12 Hire
20m IP54
Twin Socket
£12 - Day Rate
20m IP54
Twin Socket
£20 - 2 Day Rate
20m IP54
Twin Socket
£32 - 3 Day Rate
20m IP54
Twin Socket
£40 -
4 Day+ Week Rate
Contact Us :
email : berkshiresoundhire@gmail.com
Telephone : 07880 574 775 / 07796 891 738
Office : 01183 487278
7 Days A week
10am - 7pm Monday - Thursday
10am - 9pm Friday -
Saturday
Sundays & Bank Holidays 12 - 4pm
ALL PRICES ON THIS SITE ARE BASED ON HIRES WITHIN BERKSHIRE INCLUDING SLOUGH, BRACKNELL, MAIDENHEAD, WOKINGHAM, WINDSOR, SANDHURST, CROWTHORNE, TWYFORD, WEST BERKSHIRE LIMITED TO : NEWBURY, THATCHAM, HUNGERFORD, LAMBOURN *WEST BERKSHIRE LIMITED TO 2O MILES RADIUS OF READING RG4 POSTCODE (*Additional Surcharge for locations outside of the 20 mile radius)

MINIMUM ORDER AMOUNT £100
any bookings below £100 will incur surcharge rounding off the hire fee to £100
Disco Hire Reading speaker hire high Wycombe Reading PA Hire
Sound Hire
PA Hire Reading
Speaker Hire
Rental Company
Stage Hire Reading
Corporate Event lighting
PA Hire London
Speaker Hire Reading
Audio Equipment
Event Lighting
Festival Stages pa hire Hampshire pa hire surrey pa hire Wiltshire disco hire

LED Furniture Hire,

Rope Barrier Hire, Red Carpet Hire, Clothes Rail Hire, Gazebo Hire